First week of arrival
I arrived on a Saturday night in Hangzhou. After a long trip, the partner agency representative picked me up from the airport and brought me to my hotel room in downtown Hangzhou. My hotel room was comfortable and I had a much-needed rest here. The next day, I had the opportunity to explore Hangzhou. I enjoyed this day by travelling and exploring the beauty of West Lake for the first time. On Monday morning, the partner agency representative came to the hotel to drive me and other foreign teachers for a medical examination. The medical examination appeared a little frenzied and seemingly unorganised, but this could be just my cultural biases. For example, during the eye check, the doctor examined the eyes rather quickly and gave me a much different reading from my actual prescription. During the following days, Haida helped the foreign teachers with getting a SIM card and a bank account, and provided us with a teacher training. This training was given by an experienced teacher who taught in many countries all over the world, and who has spent the past few years in China. At the end of the first week, I visited my school for the first time. I had an interview with another foreign teacher and I had to show a five-minute class to him. Afterwards, I got invited to the annual teacher's day dinner. This was a great experience. We went to a luxury hotel and had some very good local food, and enjoyed teacher's performances, including singing contests. The following day, the partner agency helped me move from my hotel room to my apartment in Xiasha, a suburb of Hangzhou.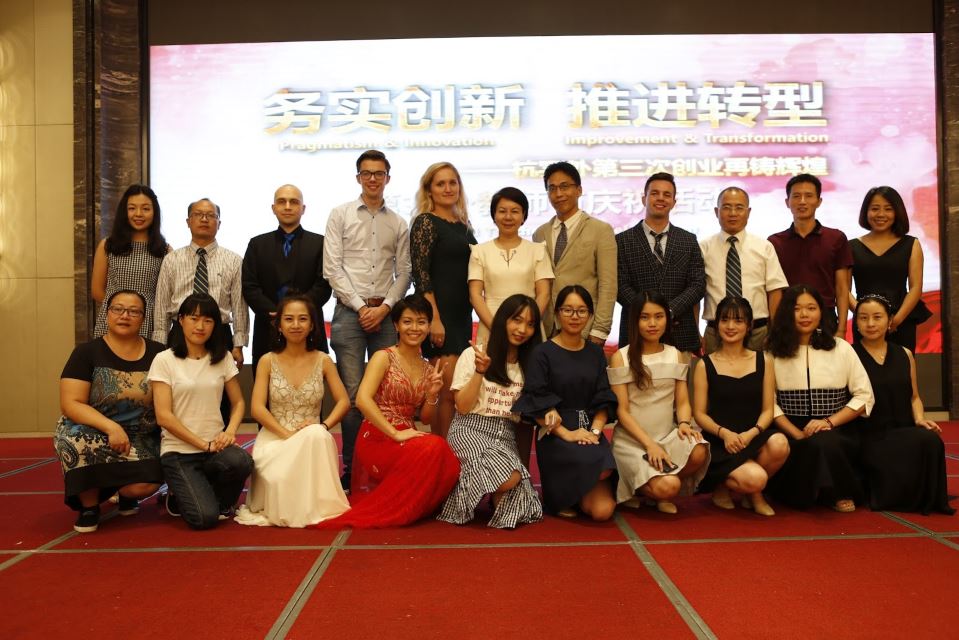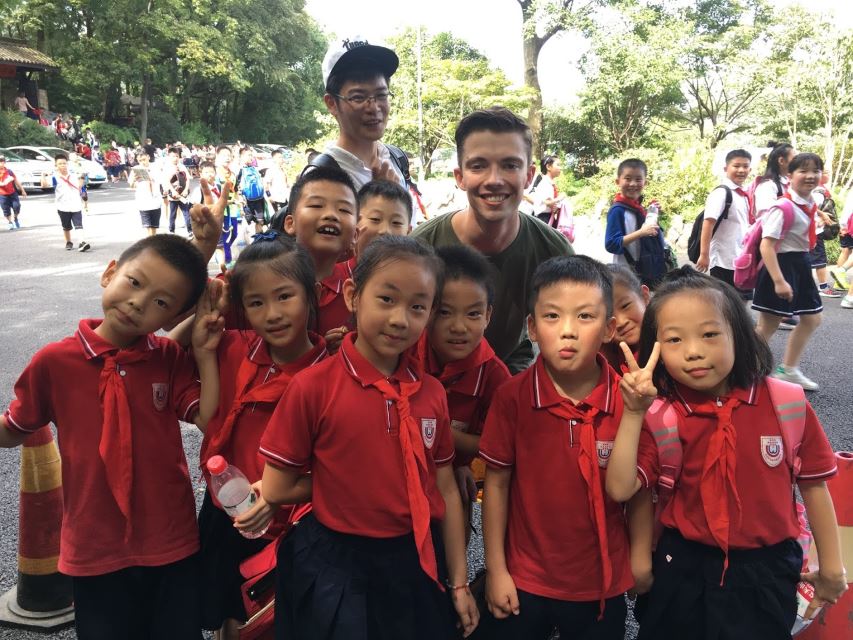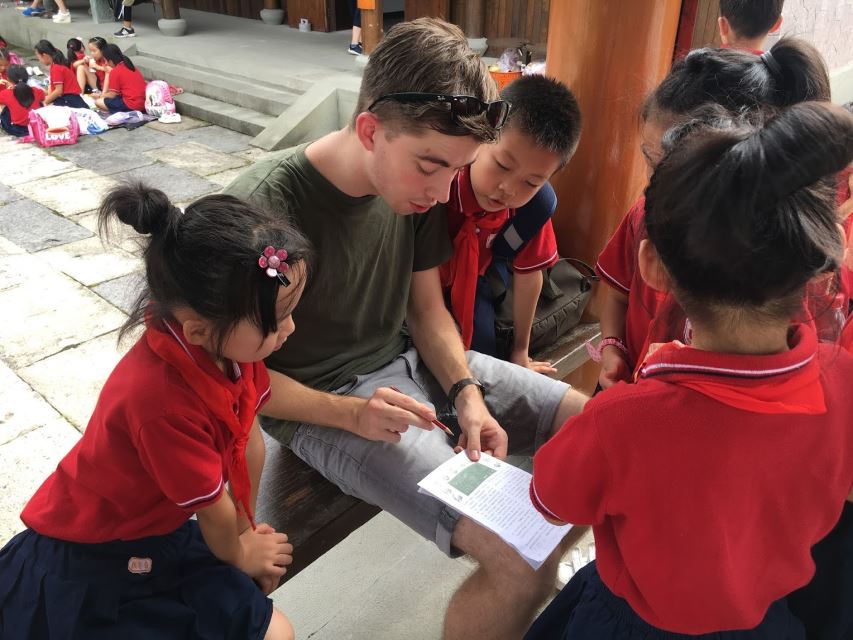 My impression of China
China has made a good first impression on me. Hangzhou is a beautiful and well-developed city. During my first week in Hangzhou I had the pleasure to stay close to West Lake, and I had the opportunity to explore the area around this beautiful place. The food in China has also been a very positive experience. The meals they serve in restaurants are generally very good and inexpensive. I have the pleasure to get three free and very tasty meals a day at school. Additionally, the people that I met in my first week are also fantastic. I have very nice colleagues and they have made my experience very enjoyable so far.
I am still getting used to what a different place China is sometimes, but this makes it also a very fun experience. Old men walking on the street with radios on their shoulders who are singing songs is still something that amazes me. Another funny thing is the English prints on clothes. I will never forget a young mother walking by with the print "I'm dead inside" on her sweater.
One thing I do not like about China is the incessant spitting in public, but that is something that I knew about before I arrived, and I have accepted that.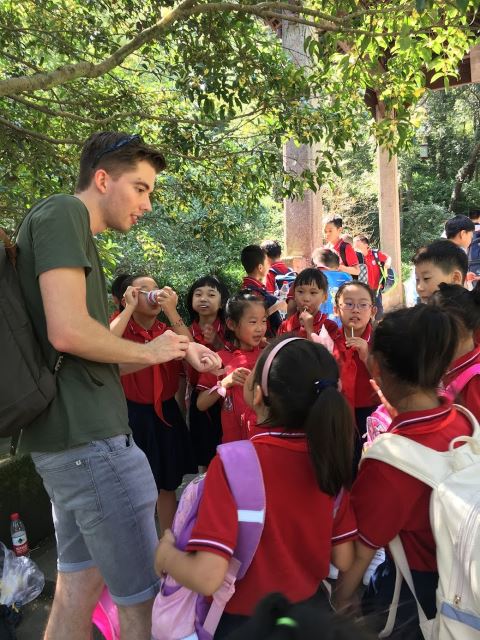 First class experience
My first class was okay. Before the class I had some help of experienced foreign colleagues. They gave me some advice that made the lesson planning a lot easier. The content of the first class was relatively easy and the students were really nice. For most of the students, the content of the first few classes was basically a review. Hence, it went quite smoothly. During the first few weeks, lesson planning took a lot of time. In one week, I teach 20 English classes and 1 arts class. During the first week, this was quite overwhelming, but after a few weeks, I got used to it. Every week, you learn to use more new activities that improve your classes. Handling the grade 1 students was quite difficult for the first few weeks, because I teach at a boarding school. These kids had to get used to being away from home and their parents for a whole week. For some of them This was really hard, and they would cry in class. This was not fun, but after 3 weeks most kids were fine.
Tips for future teachers
Before you start teaching, ask some experienced teachers to give you some tips. A few suggestions for activities are very useful for new teachers.
Make use of Taobao. This website is great.
If you want to learn Chinese, take Chinese lessons. And try to practice it with your local colleagues.