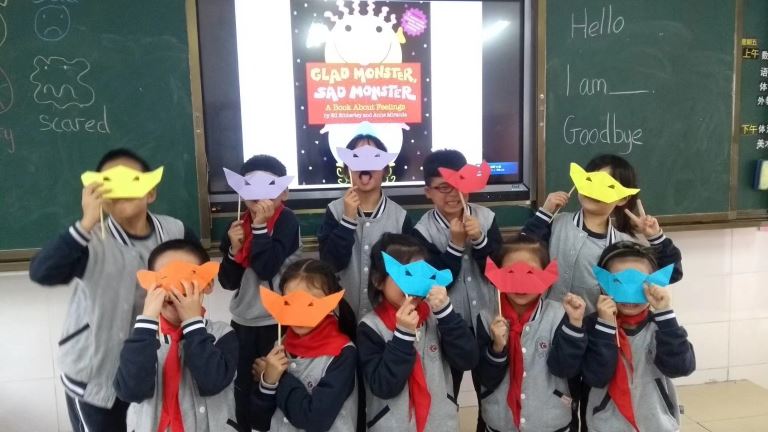 First week on arrival
I arrived in Beijing and stayed there for a few days and I am so glad I did. I was able to get adjusted to the time difference before arriving in Yichang. When I arrived in Yichang, I had the representative from the school meet me at the airport. She took me to my apartment (which she had already cleaned) and showed me around the local area, where we went for lunch. She also wrote down the characters for some locations I would need if I wanted to go there by taxi.
The representative ensured everything was sorted before I started at the school, like registering at the police station and starting the process of getting my resident permit. She also took me to a nearby Walmart to get everything I needed for my apartment. I was given the opportunity to look around the school before I started and meet some of the other teachers.
I took the opportunity to walk in a few different directions from my house to learn what stores are nearby and where I can buy certain things. I also planned my lessons for the following weeks and planned a vague outline of what I wanted to teach throughout the year. This gave me a good outline to go off for future lesson planning.
I cannot thank the school enough as my transition to China was made easier with their organization. This allowed me to focus on lesson planning and getting used to my new environment.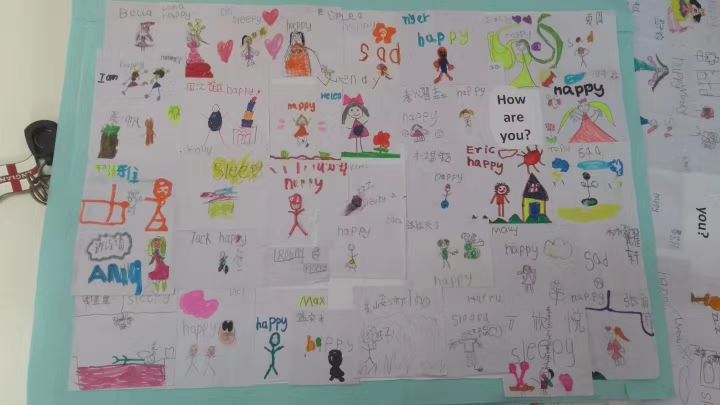 Impressions of china
The school made it really easy for me to adapt to my new surroundings but I am glad I used my first week there to travel around the local area and get used to it before I started teaching. The other foreigners at my school are so nice and they helped me to get to know the area as they were all in Yichang the year before.
The biggest surprise about China is the food. I thought Chinese food would be similar to British Chinese food but I was wrong. It is a lot spicier and there is none of the usual Chinese sauces that I was used to. The food is also very similar. Most of the dishes are either rice or noodles and the only difference is the meat on top. I am glad I have found a nice hotpot place, Beijing duck place and a Korean barbeque place to change the meal sometimes.
I love everything about China. I love the school environment and the people who are in the city. I love the fact I can go out to eat every night as it is so cheap. I love the fact that I am living so close to the river and can go on nice long walks. I love that all the food is cooked fresh. I love China and I am so glad that I took the leap to move here.
Tips for future teachers
Download WeChat before you arrive as the school will use it to get in contact with you about meeting your helper from the school. Also download Alipay, Du (for maps) and Taobao (for shopping). Also make sure your phone's storage has enough space to download more apps.
Arrive in China at least a week before school starts as you will need some time to adjust to the time difference. Ideally, arrive in a different city and stay there for a couple of days to adjust and then travel to your school's location because when you arrive there you will have lots of things to do during the day. You can also usethis extra time to get to know your surroundings and restaurants near you. Also find out which buses you will need to get to various locations: shopping malls, city centre etc.
Bring work clothes but also bring some going out clothes. China's fashion is very conservative and quite small (particularly the arm sleeves). Also make sure you bring your shoes because in the smaller cities they do not cater for western shoe sizes. I am only a UK size 5 and I have to buy men's shoes to find my size. Also bring clothes for warm weather and cold weather.
Bring some tissues and hand sanitizers. Women bring tampons as you cannot buy them here and some razors (shops don't sell disposable razors during the winter).
Get to know the other foreigners in your city and at your school. In Yichang, we have a foreigners group on WeChat to organize events during the weekend. China can be a very lonely place if you do not have people to talk to.
Everybody gets the first week of October off. Plan something to do during that week, even if it is just to explore the city with other foreigners.
Make sure you have enough funds to last you living in China for about 1 month or until you get paid. I also got a bonus for teachers' day and for golden week but do not rely on receiving it.
Find out about the school from your school representative: lesson times, lesson locations, school meals, your desk, work laptop etc. If possible get someone to show you around the school before the children return. Also ask for advice about what you should teach and how to teach it.
Eat out. Not only to you get to experience new foods but also you will get to know more people.
Do research about the city you are moving to and how far out of the city you are living. I am about half an hour from the city centre, which is fine but there are people who live further away. Also find out how spicy the food is where you are going. Yichang has very spicy food but it is not the spiciest city in China.
Your lesson is the fun lesson so make it fun. If teaching the younger grades include songs and drama. They love volunteering for something, even if it is just to tap on something on the board. Sing-a-long songs are great for the younger children while pop songs are great for older children. I have used the Cha Cha Slide, which my grade 3's have really got into. There are also a lot of teachers using Mr Bean videos.
Bring stickers (lot of stickers) with you. The children love stickers and it is a great way for them to connect with you early. Also you can encourage more volunteers if they get a sticker when they do volunteer.
Find your nearest Walmart, Metro and Watsons. These are the American stores that will sell western goods.
Learn where your nearest stationary shop is, as you will be using it, hospital and pharmacy.
Take the opportunity to go on the first teacher training day. Mine was to a training camp where we shot guns, did team building games, made dumplings and picked grapes. However, most importantly it allowed me to make friends with some of the other teachers I would be working with throughout the year.
Learn survival Chinese before you come but also learn the characters of certain foods as a lot of the menus are in Chinese characters.
Be careful of the bugs. I got bitten so much when I first arrived here.
Be kind to the people you are working with, especially the school's representative, as they can help you if you are struggling with something.
Be flexible at school as lessons will be changed quickly without you knowing about it. I had one lesson that was cancelled and neither myself nor the Chinese teacher knew about the cancellation. Also be aware that holiday dates will not be set in stone and you won't know the precise date until close to the time.
Don't be put off by people staring at you. Just smile, wave and say hello.
Bring a memory stick to use your lesson resources as in China the teachers move to different classrooms rather than the children.
ENJOY IT! Embrace the new culture and new people.
Written by Jenny, English Teacher